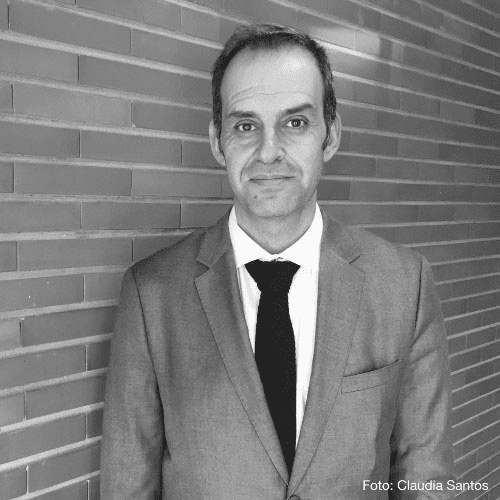 Ph. D in Philosophy. Excellence Award – UCM

Master in Knowledge and information management in Organizations – UOC
Short professional biography:



Emilio has 22 years of experience teaching at the university level,  postgraduate, bachelor's degreedoctorate, and also a final master project. University professor at Business Schools and Universities in the areas of Innovation, Human Resources, and Mathematical Models for competency assessment. From 2009 to 2017 he was the CEO of Anexa Consultoría, a company dedicated to strategy and innovation consulting. Currently, he is developing a career as an advisor to Boards of Directors in innovative multinational companies. Emilio has Ph.D. in Philosophy, Excellence Award. He is publishing in the areas of Philosophy, Literature, Mathematics, and Business. He has also translated philosophy into Spanish, Jacques Derrida and Maurice Blanchot.
Human Resorces, Innovation, Mathematics, Consulting, Strategy Management, Competency assessment, Philosophy, Literature, Business

(2006-2008) Researcher. Writing and communication. Universidad Camilo José Cela

(2006-2008). Research manager. Communication and social science School. Universidad Camilo José Cela

(2006) Visitant research professor. TEC Monterrey. (México)

(2006) Coordinator. Research Group in Communication and Humanities. Universidad Camilo José Cela.

(2007-2008) Researcher. Dir. Ana María Leyra. Europe's Writing. Funded Project. UCM.

(2007-2008) Main researcher. Use of communication and information technologies in top restaurants, Comunidad de Madrid y Cátedra Ferrán Adriá.

(2009) Mobile Adserver: Technology Platform development for remote management of mobile content for advertising. Ministerio de Industria, Turismo y Comercio, Convocatoria PROFIT

Masters and Courses held by the teacher
The Future of Business and Disruptive Innovation