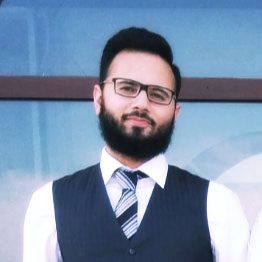 IE Business School; Madrid, Spain


MSc, Business Analytics and Big D

National University (NUCES); Islamabad, Pakistan


BSc, Electrical Engineering
Short professional biography:



Mohammad is experienced analytics professional with an MS in Business Analytics who enjoys solving complex and varied problems. Naturally curious, quick learner and comfortable with numbers. He strongly believes in continuously sharpening the saw. Mohammad's career journey has given him insight into working in distributed, agile teams, across diverse industries and geographies. He is passionate about applying data-driven solutions to solve business problems.
Statistical models, Time series analysis, Google Search Console, Google Adwords, Facebook Ads, Git
Databases: SQL, MySQL, HBase, MongoDB, IBM DB2, Amazon Redshift, Google BigQuery

Big Data: Hadoop, Spark, YARN, Hive, Avro, Cassandra, Parquet, Druid, Storm, Kafka

Programming: Python, R, Scala, C++

Business Intelligence & Data Warehousing: MySQL workbench, Pentaho, Sisense

Visualization: Tableau, Python, R, GGplot, Carto DB, PowerBI

Cloud: AWS EC2, S3, Redshift, BigQuery, GCP Platform
IBM; Lahore, Pakistan


Data Scientist – VSS Delivery Lead (VESA)

Zameen.com; Lahore, Pakistan


Data Science Consultant

Zameen.com; Lahore, Pakistan


Sr. Business Intelligence Analyst

Multiple; Madrid/Lahore


Analytics Consultant

Saudí Media Systems; Riyadh, Saudi Arabia


Design Engineer

Huawei Technologies; Islambad, Pakistan


Packet Core Engineer – Intern

Savaree (acquired by Careem); Lahore, Pakistan


Business Development & Strategy – Intern

Magnistat; Riyadh, Saudi Arabia


Market Research Analyst – Intern

Masters and Courses held by the teacher
Managerial Data Science & Business Analytics