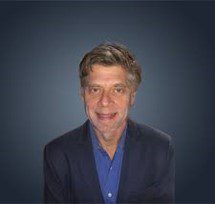 Affiliations:
Wharton School MBA – Alumni network

NYU Steinhardt School of Education (Masters coursework in counseling psychology, 2003/4)

DLJ Investment Banking Alumni Network.

Textbook publishers resource
Short professional biography:



A native of Miami, Florida, Marshall received his MBA from the Wharton School of the University of Pennsylvania and has also taken extensive graduate coursework in counselling psychology at New York University. Marshall enjoyed a 12-year career in diverse business and finance sectors in the U.S. and Europe. He worked on Wall Street in investment banking and risk arbitrage for firms like Donaldson, Lufkin & Jenrette and BNP Paribas. He further worked in the areas of corporate management, marketing strategy, management consulting, and real estate. Marshall has taught at Rome Business School, New York University's Stern School of Business, Fordham University, University of Connecticut, Luiss University, and The American University of Rome. Marshall lived for extended periods in Hungary, Mexico, China and Italy as well having conducted business in Africa, Middle East and Asia.
Financial/data analysis, Excel modeling

High risk investing, leveraged buyouts, PE

Business psychology
Fundamentals of International Business Management, Rome, 2006

Leveraged Buyouts, Rome, Kappa, 2012.

Numerous business/marketing plans and associated actionable corporate research

Masters and Courses held by the teacher
Finance for Decision making