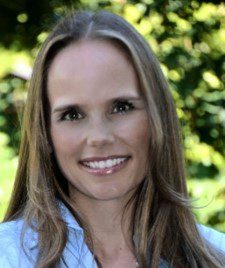 Dr. Veronika Maria Schmid
 Affiliations:
Faculty Member at Rome Business School

Member Member of the International Coaching Federation (PCC)

Mentor  at Georgetown Leadership Coaching Program

Short professional biography:



Veronika started her career as a Consultant at IBM (Italy) and worked in several industries such as Finance, Energy, Defense and Intergovernmental Organizations. She founded her own Human Resources Consulting Service provider in the Middle East that focused on personal skills. Several years ago, she moved to Washington D.C. where she graduated from the Georgetown University Leadership Coaching program and founded 2ndStep focusing on Leadership Coaching. In the last 15 years', Veronika has been intensely committed to her personal and professional development and using her extensive experience to serve her clients the best.

Veronika has two degrees and a PhD in Organizational Sociology and Economics with summa cum laude. Multilingual Leadership Coach, Consultant and Mentor.
Veronica has worked more than 15 years' experiance in the education sector. She is multilingual and used to work croos-cultural. Veronica has lived and worked in four continents and has successfully contributed to the development of the top executives and other corporate levels multinational companies, governmental and non-governmental institutions and Business Schools – BCG, Boehringer Ingelheim, Coca Cola, Embassies, Italian Prime Minister Office, Mc Donalds, Merzedes Benz, Western Union, World Bank etc.
Internal Brand Management: the impact of the organization; in "Branding – strategy, organization, communication"; Publication by McGraw-Hill: 2006

Corporate Branding: Fundamentals – Concepts – Implementation; Publication by Verlag Dr. Mueller – 2008


Masters and Courses held by the teacher