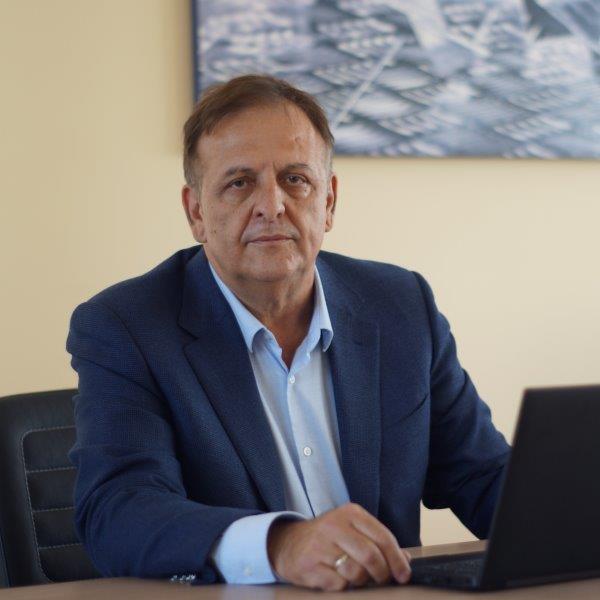 General Manager of Impol Seval Rolling Mill Inc Sevojno
Being one of the most distinguished managers of Serbia and the Western Balkans, Ninko Tešić has obtained business results that have been acknowledged far beyond the boundaries of this area, owing to his inventiveness, creativity, and leadership.
Since 2003, Ninko Tešić has been the general manager of Impol Seval Inc Sevojno, the company which operates as a member of the Impol group from Slovenska Bistrica. Ever since, Impol Seval Inc has fully implemented the Impol group's corporate values, while also retaining its authenticity. To the satisfaction of both major and minor shareholders, 2003 was the year that Impol Seval Inc – managed by Ninko Tešić – began reaching its targets and achieving permanent growth and progress, and it still continues to do so today. The manner of Impol Seval's engagement in business activities has made it one of the most successful companies and employers in this region.
Mr. Tešić graduated from the Faculty of Economics and began his career at SOUR Copper, Brass & Aluminium Mills Sevojno. He held various positions there including the position of Finance Manager. Mr. Tešić joined Aluminium Rolling Mill Sevojno in 1995, occupying the position of Deputy Manager of Economic Affairs. After the acquisition in 2003, a major shareholder of Impol Seval, Impol from Slovenska Bistrica, immediately recognized Ninko Tešić's expertise and managerial quality. Ever since, Ninko Tešić has been regarded as a tremendously reliable associate who has continued to lead Impol Seval Inc with just as much energy and enthusiasm up to now.
Both Impol Seval as a company and Ninko Tešić as an individual have been presented with numerous awards and have achieved a great many recognitions, and all of this undoubtedly makes evident that Impol Seval is a remarkably successful company and Ninko Tešić a remarkably successful businessman. However, it is his professional approach, considerable managerial and leadership experience, as well as absolute and firm commitment to work and to employees, especially the ones who lack practical knowledge, skills, and experience, that is the incontrovertible proof of the success of Ninko Tešić, the general manager of Impol Seval Inc.